RE/MAX ID: 2539
Country lot within a gated community, with cobbled main street and trees, overlooking beautiful mountains and 2 km from Jalpa.
A world of calm and contact with Nature.
Water can be obtained from the ejidatarios of the Community of El Membrillo. The pipes are already installed in the entire gated subdivision.
Electricity can be obtained from the CFE. There is already a transformer and the neighbors have electricity.
NOTE: The asking price for this property is actually $450,000 Mexican Pesos – the approximate US Dollar price of $25,000 shown here is based on an exchange rate of 18 Pesos per Dollar.
---
Ubicación: Camino a Jalpa
Terreno dentro de comunidad campestre cerrada, con calle empedrada y árboles, vista a hermosas montañas y a 2 km de Jalpa. Un mundo de calma y contacto con la Naturaleza.
El agua se puede obtener con los ejidatarios de la Comunidad de El Membrillo. Las tuberías ya están dispuestas en todo el fracionamiento.
La electricidad se puede obtener de la CFE. Ya hay transformador y los vecinos tienen luz.
NOTA: El precio de venta de esta propiedad  es de $450,000 MXN – que nos da $25,000 USD basados en un tipo de cambio de 18 pesos por Dólar.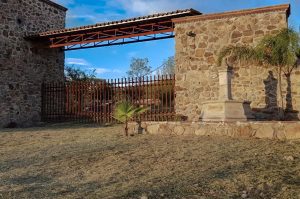 Agent
Rossana Conte
RE/MAX Colonial - Real Estate in San Miguel de Allende
(415) 152-7363 / 152-7364
871 240 0977
Soy una persona que ama la arquitectura, que disfruta de espacios hermosos, de una decoración armoniosa y del arte. También puedo ver el potencial que tiene un inmueble para adaptarlo a las necesidades de las familias o individuos. Tengo un..
Contact
Message has been sent successfully.